The Law Office of David Galison, P.C., is proud to announce a new website devoted to traffic tickets and criminal defense. The new site provides information on almost all traffic ticket violations in New York in addition to a detailed pages on criminal charges as well.
As many of you know the Law Office of David Galison, P.C., offers Free Consultations on all traffic ticket and criminal defense cases. We handle all moving violations from speeding, running a stop sign, passing a school bus, DWI and DUI to driving on a suspended license and reckless driving. In most instances your case can be handled without your appearing in court.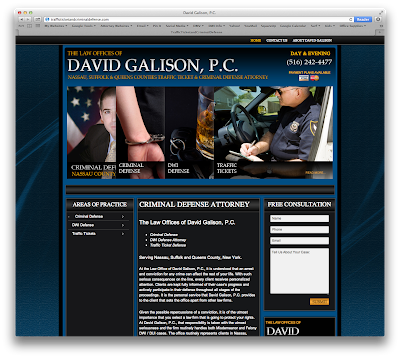 Please visit the site and let us know what you think.
Thanks,
David Galison
Attorney Advertisement