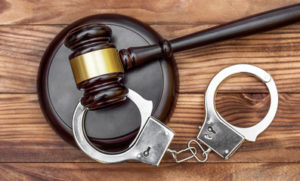 At the Law Office of David Galison, P.C., it is understood that an arrest and conviction for any crime can affect the rest of your life. With such serious consequences on the line, every client receives personalized attention. Clients are kept fully informed of their case's progress and actively participate in their defense throughout all stages of the proceedings. It is the personal service that David Galison, P.C. provides to the client that sets the office apart from other law firms.
We represent clients facing misdemeanor and felony charges, including but not limited to:
Domestic Violence, including Harassment, Menacing and Stalking

Driving While Intoxicated (DWI) or Driving While Impaired by Drugs

Driving with a Suspended or Revoked License
Possession of a Forged Instrument

Petit Larceny and Grand Larceny
Given the possible repercussions that a criminal conviction may have, it is of the utmost importance that you select a law firm that is going to protect your rights. The attorneys at the Law Office of David Galison, P.C. are committed to helping clients resolve criminal charges on the most favorable terms possible. We are trial attorneys who are well versed in all aspects of criminal law. Our prior prosecutorial experience provides us with valuable insight into how the District Attorney's Office may view your case. That experience, combined with our knowledge of criminal defense, allows us to offer clients a comprehensive view of the strengths and weakness of their case, and the potential defenses that they may have.
To learn how we can assist in your case, contact us at 516-242-4477 to schedule a Free Consultation.
Do you have a Legal Problem? Have you received a Traffic Ticket?