David Galison, P.C.,
is proud to announce the New and Improved
Galison Law Application 
for Android Devices


The Galison Law Application is a free download from the Google Play Store. The application enables any user the ability to contact the Law Office of David Galison, P.C., in an emergency situation with  just the touch of a button. If you or a loved one are arrested by the police it is reassuring to know that help is just a phone call away.
The application also provides useful information on the DWI laws in the State of New York. It further gives a listing of your Miranda Warnings so that you know what they are, and what to say to the police if you are ever arrested or are being questioned by the police for any reason.
New features include the the following:
View recent Facebook and Twitter posting.
Send email to David Galison, P.C., through your smartphones.
New links to important NYS DMV webpages.
Access WebCrims to obtain criminal court date information.
Instant access to the David Galison, P.C. law blog.
The Galison Law Application is Free and will continue to be updated with new features.
David Galison, Esq., is a New York State criminal defense attorney who concentrates his practice in Nassau, Suffolk and Queens counties. I handle all Felony and Misdemeanor cases in addition to all traffic ticket violations.
In addition to substantial fines and state surcharges, traffic tickets can cause increased insurance premiums and the loss of your driving privileges. It is important to have an experienced lawyer defending you in court. In many cases an traffic ticket attorney can appear for you in court with a signed authorization thus preventing you from missing work and other important obligations.
If you need help defending your DWI or any other criminal or traffic ticket matter please call for a Free Consultation. 516-242-4477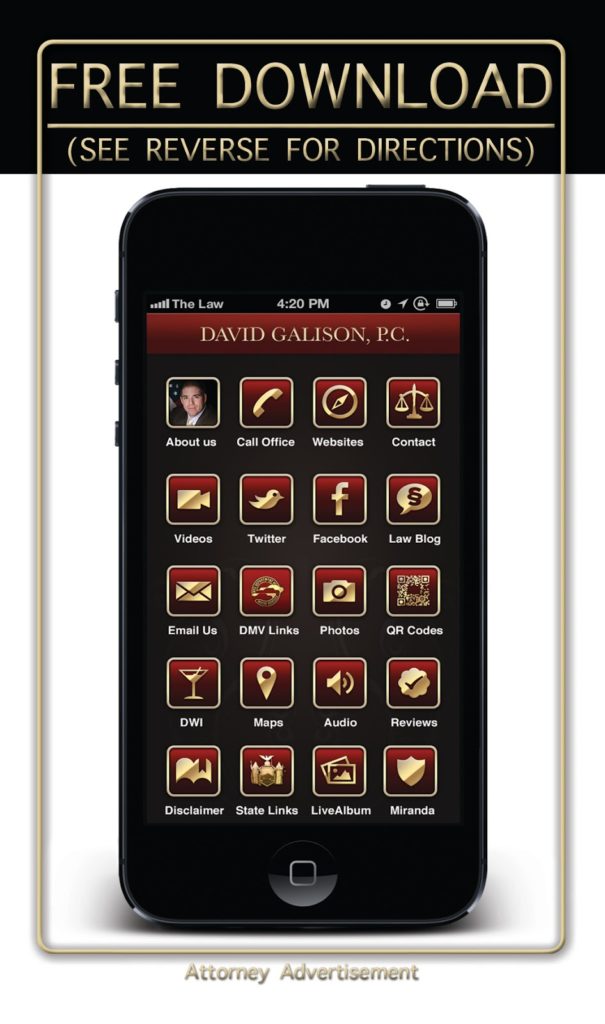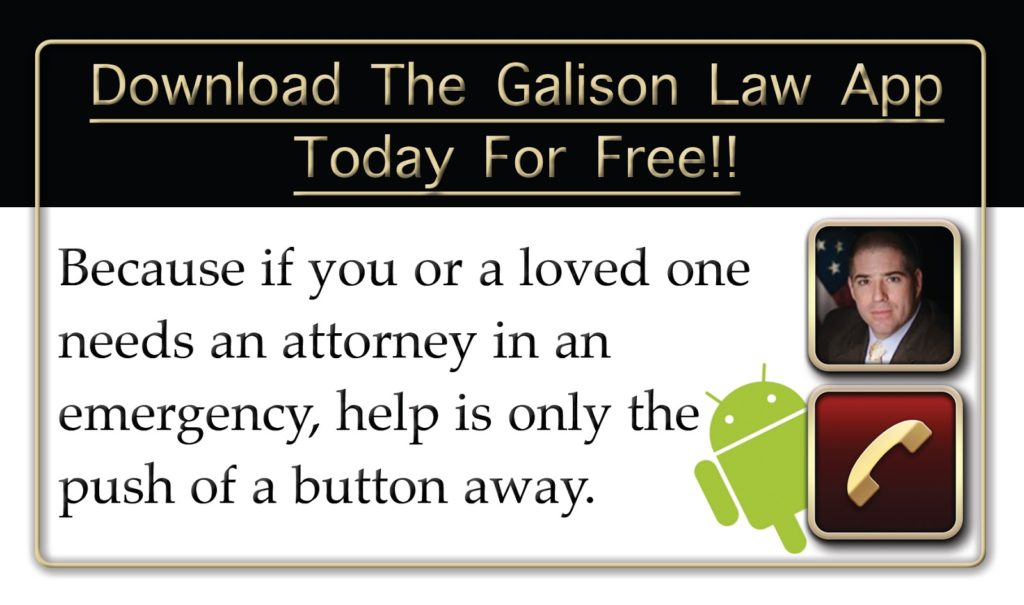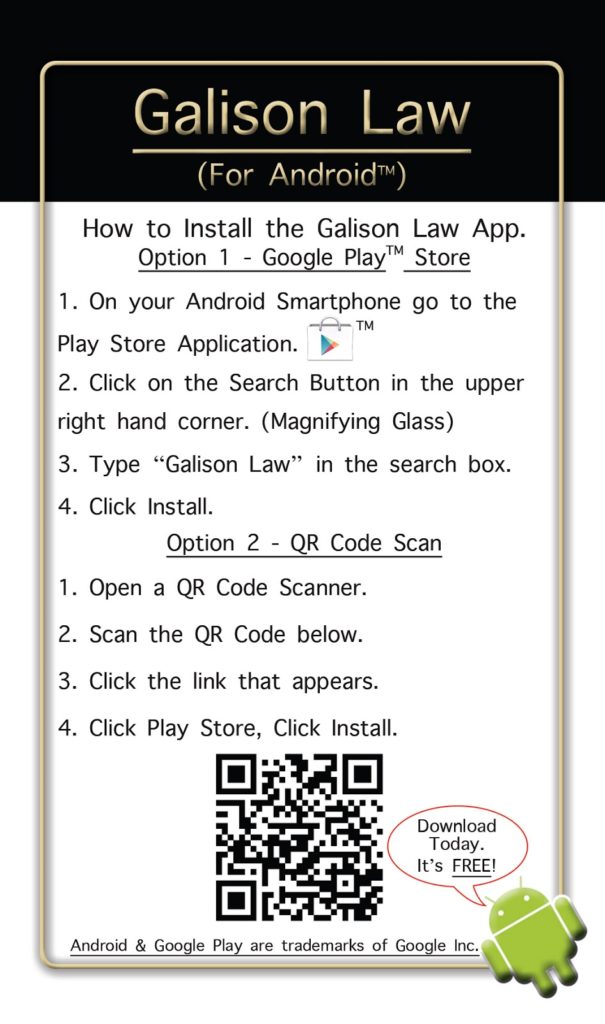 ATTORNEY ADVERTISEMENT